Social media is one of the fastest-moving industries around, which is one of the reasons why it's so fun!
If you want to be in the know, you've gotta read the news and keep up with the different features and functionality across each platform.
That's why we love to be a go-to resource to let you know what the most important updates are and how they impact your brand.
Social Media Updates in May 2022:
Here are the things you've gotta know, broken down by platform:
TikTok:
TikTok recently announced a WooCommerce plugin that enables users to connect their product catalog, create ads and set up tracking right within WooCommerce. (Our lead developer looked into it and said it's awesome!)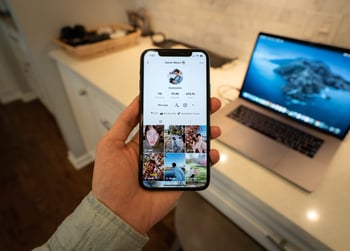 This is fantastic because the more third-party apps that TikTok works with, the easier it becomes for brands to integrate TikTok into their social media marketing presence and strategy in a more seamless way.
"I feel like there's a place for creators, whether you're having someone on your team do it or doing it as a brand." @jessikaphillips (click to tweet)
By removing the friction points for brands and creators, they give us a reason to spend more time on the platform.
The platform also added a new set of social media management platforms to its Marketing Partners Program.
This means that social media managers can now schedule and publish content to TikTok from their platform of choice! ...another smart move by TikTok in their quest for social media domination. 😉
Instagram:
Instagram is currently testing a new, full-screen scrollable display for posts and reels.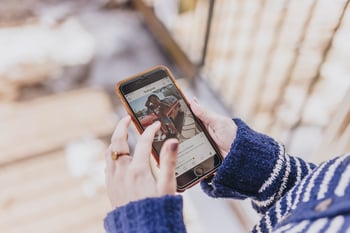 This new display is more immersive and less distracting, therefore more engaging.
"If you can capture someone's attention on these platforms and keep it, they will dive in deeper into your content." @jessikaphillips (click to tweet)
Mike has said this before, this is a "Zucking," aka taking a great feature that's working on another platform and incorporating it into one of his platforms.
Instagram keeps trying to model itself like TikTok because clearly, that full-screen environment works to capture attention and keep people engaged and spending time on the platform.
Meta:
Meta recently introduced a new feature of recurring notifications for businesses which is a change in their messaging rules.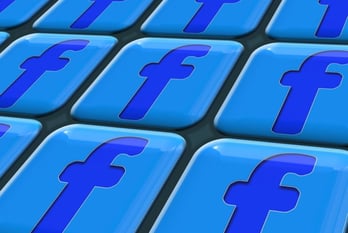 This change will allow businesses to send 'proactive, automated messages, to people who have opted in to receiving them'.
"Facebook is going to open this up to have more premier features which means that businesses will be able to have enhanced communications with their customers." @jessikaphillips (click to tweet)
This is truly a big shift because it's a way to replace email marketing and give marketers and brands a new way - right on Facebook - to reach their people.
This kind of permission-based marketing seems to be a huge focus for Meta, which relates to the other update that you need to know as a brand.
Meta is investing in new ways to advertise, but doing it in an ethical and transparent way.
There is a range of data protection measures that are in place to limit access to users' personal data. At the same time, the company is working to provide more transparency into how they use data, which is always a good thing for both brands and customers.
Snapchat:
Snapchat announced that they added "Shared Stories" as a way to fuel collaborative content, and we love to see it! This is co-creation in action and what we're all about!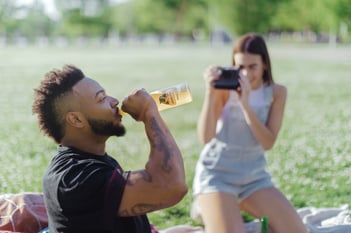 By leaning into the trend of collaborative content, this feature enables users to invite other Snapchatters to contribute to their Story with their own takes and insights; it's like remixing/stitching a TikTok!
"When you have synergy with someone, it's an amazing opportunity to #CoCreate and make content together in a way that reaches both audiences." @jessikaphillips (click to tweet)
This is such a fun way to collaborate with creators and provide your unique spin/value to a trending conversation or topic.
Think about ways that you can come together with other brands that have similar values, or complementary ways of serving customers, and you can create content together and you can both use it and introduce it to your communities and be helpful.
Google:
In a big move to make their Maps app stronger, Google announced that they will be eliminating the Google My Business mobile app by July 2022! All of the tools that you use to manage your business profile on Google will now be available on the maps app.
"Google is really amping up their Google Maps app, so start looking for the Google My Business information in that app." @Mike_gingerich (click to tweet)
In another major Google update, Google analytics is changing and GA4 is coming.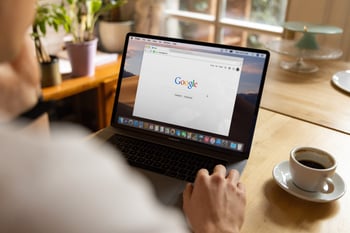 This is going to change how you track the traffic that is coming into your site, as the focus will be more on events and the actions taking place on your website vs. website visits.
"If you don't have Google Analytics set up, you're going to want to do this now so that you have some historical data for when they move over to G4." @jessikaphillips (click to tweet)
This is something that we'll be talking a lot more about and doing training on if you need help getting started!
LinkedIn:
LinkedIn recently shared new insights into the rise of remote job postings. Given that we are a remote team, we're not surprised to hear that.
Remote jobs are truly what people are looking for, so there's an opportunity for your brand to start to test it out and see if it could work for you.
Knowing that there's a trend in this desire for employees, it's worthwhile testing as a business as a way to increase your retention AND recruit new employees!
That's why we're SO excited for Social Media Week Lima; it's where you go to stay up to date with the shifts happening in the industry.
Social Media Week Lima 2022: Co-Create: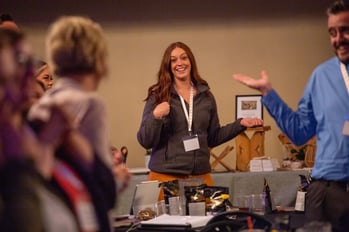 >>> If you want to meet fellow social media marketers, business owners, and leaders from around the world, our event is for you.
>>> If you love to learn and want to hear from the industry's most knowledgeable experts, our event is for you.
>>> If you want to co-create with people that have a passion for marketing and building community, this event is for you.
>>> If you'd like to spot opportunities to show that you care for your team, clients, and community, our event is for you.
The Details:
We have an amazing lineup of 20+ experts that are coming to Lima, Ohio to share everything you need to know in the world of social media from NFTs to agile marketing to LinkedIn to Web 3.0.
Because our conference is so intimate, it's an incredible chance to speak directly with the speakers and ask questions that will help you take your business forward.
Take a look at our agenda below:
Day 1: June 15
#SMWL22 KickOff Opening Remarks | Chad Illa-Petersen
Entering the Metaverse: A CoCreate Commerce Experience |

Jessika Phillips

The Future of VR in Business | Mark Suter
How to Generate More Leads by Crafting your Unapologetic Message | Bri Seeley
NFTs for Small Business and Entrepreneurs | Brian Fanzo
Future-Proofing your Brand: 3 Ways to Prepare for Post-Pandemic Marketing | Juntae DeLane
Panel - CoCreate Collabs, Commerce & Community Advantage | Katie Brinkley, April Spencer, Sara Kelsey, and Andrew Wehri
A Relationship Growth Engine | Jordache Johnson
Creating a Sustainable Online Strategy using LinkedIn | Judi Fox
The Remarkability Formula | Rich Brooks
Day 2: June 16
The beauty of co-creation is the ability to come together to create content that truly benefits and enriches both sets of audiences.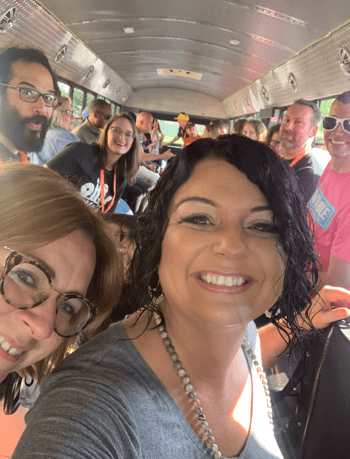 We will be doing just that at the conference. We'll have co-creation stations, and our team will be there to help you roll up your sleeves and get to work when it comes to capturing content!
By coming together with passionate, like-minded marketers, business owners, and account managers, you end up creating a bigger impact than you ever could alone.
Register Today:
Join us on June 15 + 16, 2022 for 2 days of learning, laughing, creating and connecting!
The event takes place at the UNOH Event Center located at 1450 N. Cable Rd. in Lima, Ohio. (The 25,000 square foot all-purpose event center is handicap accessible and accommodates nursing mothers with a private nursing lounge.)
Learn more about our hotel and travel accommodations here!
Register for SMWL if you haven't already because tickets are selling fast!
We know that you're going to leave with new friends, tons of notes, fresh content, and an inspired brain filled with ideas on how to drive repeat and referral business.
Sponsors:
We truly couldn't do any of this without our incredible sponsor lineup. Their support and generosity are what make it all possible, so we have to shine a light on them!
THANK YOU TO CURRENT 2022 SPONSORS: Wave.video, UNOH Event Center, Lima/Allen Chamber Of Commerce, Cathy Nolan Art, Westgate Entertainment Center, Beyond Laser Creations, Effie's Boutique, Social Media Pulse Community, The Meeting Place on Market, Shirley's Gourmet Popcorn, NGP Printing Professionals, 1820 BrewWerks, Biggby Coffee, Joeys Italian Deli & Subs, Our Town Roast, Sugarwish, 4DImaging, Ohio Means Jobs, StandOut Creative Studio and Sara's Sweets.
Register today for Social Media Week Lima 2022 today!