Pumping Life Into Your Pinterest Account - How the healthcare industry can utilize Pinterest.
NURSE: "Doctor, this looks bad."
DOCTOR: "Wow, this patient's vitals are dropping, we're talking bad shape. We need a specialist in here now, right away."
NURSE: "Yes, Doctor. I'll call our Pinterestologist STAT."
DR. CHELSEY LLOYD: "Hey, hey. What's the problem? Oh my, good thing you called me in. This poor Pinterest account is straight-up lifeless. But I'm here now, everyone stay calm.
"Let me reach into my bag of Pinteresting tips and tricks and mix up one of Dr. Lloyd's special social media elixirs. Let's pour in some contributor boards, a dash of healthy interaction and a healthy dose of keywords and we'll have this baby back up and healthy in no time."
Did you sign up for a Pinterest Account but have not been seeing the results you were looking for? Pinterest can be a huge asset to your Internet marketing campaigns, as I've noted in my previous blog of why your company should be on Pinterest right NOW!
To take your boards to the next level, let's take a look at what the best of the best are doing in your market!
Contributor Boards
A contributor board works similar to a regular Pinterest board, with the exception of others are allowed to pin.
Contributor boards are an excellent way to partner with top influencers in your industry or within your company to join in on the fun! Not only will building a contributor board create engaged brand ambassadors, but creating this online conversation board will increase your number of repins, which results in more click-throughs to your website.
A great example of maximizing your Pinterest account with a contributor board can be done through hospitals partnering with their local skilled nursing facilities. This partnership would allow both parties to keep their community informed on the latest health updates and highlight them as the leading resource for preventative healthcare tips and much more.
Don't just stop there, tie in your team, get them involved! Skilled nursing facilities can add their Activity Directors to their craft boards so they never run out of entertaining ideas for their residents and patients. Dietitians are able to spice up their meals with new delicious and healthy recipes. The options for contributor boards are endless.
So, set your business as the expert! Creating brand awareness starts within the organization, allowing your team and top partners to feel a part of the organization adds value, which spreads outward to the community! Plus you can't go wrong with a contributor board; it's like having a team create your whole content for you!

Treat Pinterest like the Social Platform it is.
Do you comment on Facebook? Do you favorite comments from others on your Twitter? Do you reach out to followers that left a review on your page? Then why aren't you doing so on Pinterest?
Many businesses forget Pinterest is just like any other social platform; your fans want to engage and feel connected with your brand! So don't be shy, create that interaction they won't forget. Chances are, they'll continue to be a fan because of it.
An example of what this should look like in the healthcare realm, can be seen by creating health awareness boards, allow others to get educated and share their stories in the comment section on the pins, provide insight, and connect them with others.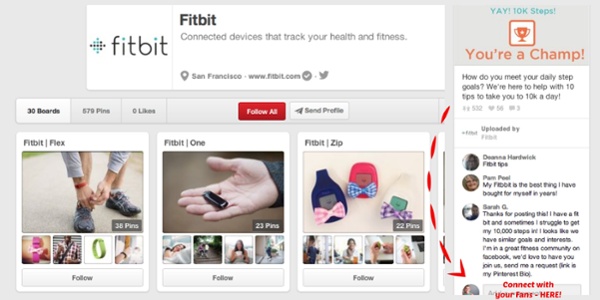 Use Keywords in Pins and Captions
Cut to the chase, be clear and concise with your pins by using keywords in the descriptions of your boards and pins. A good rule of thumb is to think, when your fans are looking for your company or your product, what are they typing in?
By providing all the details in your description regarding your pin, you're allowing your fans to find you easier. And you're not leaving them guessing what you're offering or what you want them to learn more about.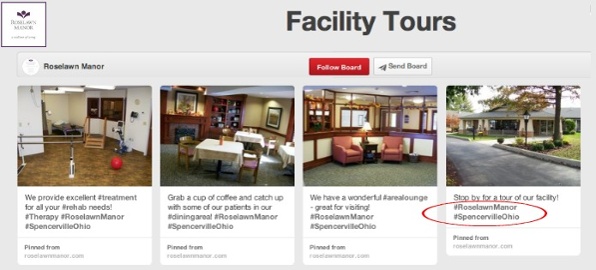 DR. CHELSEY LLOYD: "O.K., so how is our little Pinterest patient faring now?"
NURSE: "Dr. Lloyd, you are a miracle worker."
DOCTOR: "Truly, amazing."
DR. LLOYD: "What can I say, I do what I can. And now, you can do even more by using my three can't-miss solutions to pumping up that Pinterest account!"