The metaverse is the next and newest frontier for marketers. It's a new, immersive online world that allows people to interact with each other and have digital experiences in real-time.
At the heart of the metaverse is the creation of customized and exclusive experiences, and video is one of the best ways to do this because of how personalized it is.
So, how do you get started with video in the metaverse? What are the best practices?
Jessika Phillips and Mike Gingerich invited SMWL22 speaker Ryan Koral onto Magnet Marketers to dive into why video is essential to marketing in the metaverse.
Ryan is a documentary filmmaker and the founder of Tell Studios where his team creates video with soul for their clients so they can make a greater impact in the world. He's also an educator and hosts a weekly podcast for filmmakers wanting to start and grow their own video business. He loves watching The Office, eating Reese's Peanut Butter Cups, hugs, and his wife and three kids. But not necessarily in that order.
The Power Of Video:
There is no doubt that video is extremely powerful.
"Every single year has been the year of #video for #DigitalMarketers." @jessikaphillips (click to tweet)
Each year, predictions articles come out on dozens of websites claiming that this is "the year of video" regarding social media and digital marketing.
Why? >> Video is content gold.
Video allows brands to reach a much wider audience with their message without having to be in the same physical space as a customer. It's more engaging than text or still images and because of that, helps to create a sense of urgency and excitement around your brand and its offerings.
Some noteworthy statistics about video:
"We need to have something that differentiates us from all of the noise because there is so much out there." @ryankoral (click to tweet)
Video is how brands can best stand out, capture attention, and showcase their personality online.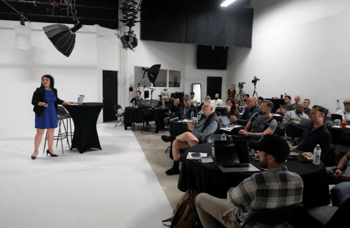 Why Being Authentic Is Crucial:
Through video, brands can build a rapport and relationship with their communities faster because it's more intimate and personal content.
So, how can your brand start thinking about video as it relates to the metaverse? >> Focus on authenticity.
"The practice needs to be trying to show up authentically whether it's on our website or through a video because that is how we create know, like, and trust." @ryankoral (click to tweet)
Show up as you are and be unapologetic about it because that is how you'll attract the right audience.
"Go ugly, early. Be okay with the fact that you're not for everybody." @ryankoral (click to tweet)
Alienating the wrong people is a good thing for your business because it helps you save time in the long run. When you work with people who truly get you and see the value in your approach, you do better work and feel better along the way.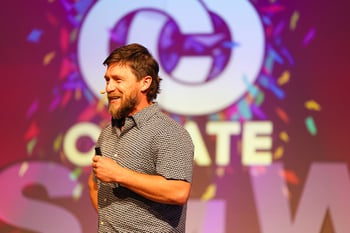 "People aren't going to resonate with your message if you're showing up in a filtered way." @jessikaphillips (click to tweet)
Watering down your personality and message only hurts your brand because it ends up appealing to, and resonating with, no one.
"What makes you different is your brand's personality. Showing up and putting it out there is how people will 'get it." @ryankoral (click to tweet)
If you're not willing to be "your weird self," you risk missing out on the ability to find the folks who share in your specific brand of weird.
Hot tip: the more you can show your personality through the video content your brand makes, the more memorable you'll be to the right people.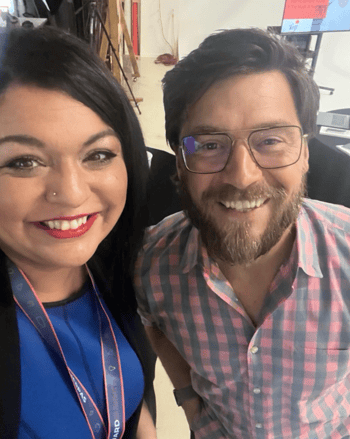 "People will choose you because of the connection they have to you." @mike_gingerich (click to tweet)
People do business with people they know, like, and trust, and people can only develop that sense of KLT when they know the real you – through consistent, authentic, content.
It's not about the information that you provide or the tools you use; it's about the approach that you take.
"It's not about WHAT we do, it's about HOW we do it." @jessikaphillips (click to tweet)
That's why brands need to create content infused with personality and value, such as videos of our team sharing useful and relevant industry tips or updates.
How To Get Started:
To start making authentic, valuable video content as a brand, you must focus on your why.
It's important to think critically about why you're making a video in the first place.
Ask yourself: what is the goal of this video? What do we want the video to do for our brand?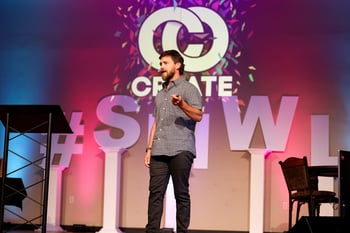 Once you get clear on the why - the purpose of the video - then you can figure out the approach to take whether you want a video that is informational and educational, or maybe more emotional.
The beauty of video is that there are so many different types that you can create, and each has its purpose. There is a time and a place for an emotional, and an educational video.
What's important is to stay focused on being strategic with the video content being created.
Here are two ideas to get started:
Share real stories: Invite your customers to make videos where they share about the specific project you worked on together. By sharing real stories about the real work that your brand is doing, you'll be able to translate how you help people as well as showcase what you're all about.
Tips and tutorials: Invite your team to make videos where they share specific industry tips based on their area of expertise. This helps humanize your content while empowering your team and showcasing your knowledge; triple win! Not to mention, tutorial videos show that you don't just talk the talk, but walk the walk. This helps build your know, like, and trust factor immensely.
"The reality is that by just showing up with the camera that you have, you have the ability to connect with the right people." @ryankoral (click to tweet)
By putting yourself out there, you will attract the right people and create incredible connections with others like you. This is how we transform our lives and businesses for the better.
Want help getting started with video? >> Snag a free, super helpful template on Ryan's website!
Are you creating authentic videos for your brand? How are you going to embrace video more in the upcoming months?
We want to hear from you, so let us know below!