Relationship marketing is the most effective way to grow your business and enhance your life.
It might sound like a bold claim, but we believe that relationships will always be more powerful than business.
Relationship marketing is our thing; the topic we could write about all day because at the heart of it is showing that you care.
To do a deep dive into the topic, we invited our friend Troy Holt onto Magnet Marketers to discuss why relationships are the most valuable currency in business.
With over 20 years as a dedicated sales and account executive, Troy Holt has extensive success in business growth, development, and financial planning. As an innovative leader and effective communicator, Troy's success is grounded in his impeccable work ethic and drive. Currently, Troy's expertise allows him to work as both a Financial Educator licensed in 12 states and as an Independent Coach, Speaker, and Trainer. Troy is also a co-author of an Amazon Best Seller book. He is also the host of a growing podcast called Troy Talks Furthering his career, Troy started his own company Troy Holt Consulting LLC, where he serves as the CEO (Chief Encouragement Officer) of a growing consulting company.
Troy's business encourages and coaches business owners, salespeople & realtors struggling to obtain and retain clients/customers to use celebration, consolation, and appreciation strategies. This relationship marketing technique builds strong, solid & positive relationships while acquiring & retaining new & old clients/customers and referrals.
"I'm all about impact over income, relationships over revenue, and people over profits. My goal is to build a relationship with someone regardless of whether they buy from me. Not everyone you come across is someone you can sell to." @Troy_Holt (click to tweet)
How and Why Leaders Focus on Relationships:
It's common to think about a title or position when you hear the word leadership, but the reality is that leadership is more of a behavior than anything else.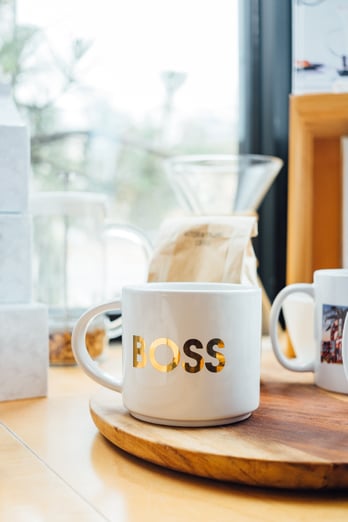 Leadership, just like relationship marketing, is a mindset. It's a way of operating.
In fact, we believe that when it comes to both leadership and relationship marketing, your title isn't actually that important. You don't need a title in order to be a leader.
"Leadership is not a position. This is so important because it's all about who is following you. You can lead without having a position." @jessikaphillips (click to tweet)
One of the most defining characteristics of a leader? >> A willingness to always keep learning.
"I'm a student; I'm always learning and I've learned that we sell all of the time. We're always selling, we just don't call it sales." @troy_holt (click to tweet)
Leaders understand that regardless of who you are - a politician, preacher, interviewee, or suitor - you're always selling.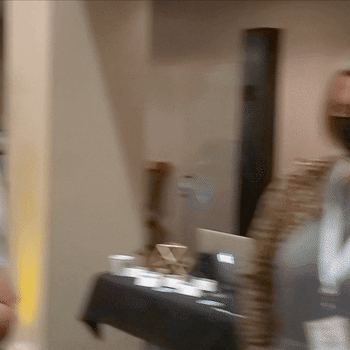 Strong leaders also understand that anyone can sell themselves but if it's not genuine at its core, it won't work. Authenticity is critical because that's the only way to truly build a real relationship with someone.
Another quality of strong leaders? >> A long-term mindset.
The key is understanding that relationship marketing isn't an immediate gratification game.
Relationship marketing is about investing in creating connections over time because while not everyone is your client, they are all still a part of your community.
Leadership is seen in action so much more than the title.
"If I can't help you, I won't hurt you." @troy_holt (click to tweet)
Statements like that are what define a leader so much more than the specific title.
Adopting The Mindset:
Just like with leadership, relationship marketing is more a mindset than anything else. It's not a campaign; it's a way of treating people and it's pretty simple: care about people.
It's not about pushing something onto people but rather, just showing up for them.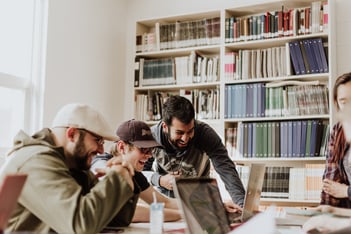 Caring goes a long way because when you show up to serve people on a consistent basis, they end up becoming your marketing army for you.
"If you just care about people, they'll want to connect with you and do business with you." @troy_holt (click to tweet)
This is the difference that makes the difference because it allows you to literally stop selling; you've got people doing that for you!
To truly embody the mindset, start asking questions.
"You are displaying who you are at your core first, and helping people, and you ask questions to really get to know someone." @jessikaphillips (click to tweet)
Questions show that you want to get to know someone because they serve as an invitation to connect. Good questions can lead to so much understanding about someone's experiences, pain points, stressors, values, and needs.
However, you can't just start asking questions; it's critical to genuinely be listening.
"True listening means not thinking about what you want to say next but really putting the emphasis on the other person and showing that you really want to get to know them." @jessikaphillips (click to tweet)
If we're crafting our response after asking someone a question, we aren't really taking the time to understand them enough to be able to diagnose their problem and figure out how we can help.
How To Get Started:
It all starts with getting to know people at a deeper level.
By asking thoughtful questions, you'll be able to do an analysis of what their needs are, what motivates them, what fuels them, what keeps them up at night, what goals they have, and why they are important. Digging deep like this really lets you get to know someone.
"Sometimes my wife tells me 'honey, you're too nosey' because I ask a lot of questions but that's how I get to know someone!" @troy_holt (click to tweet)
Even something as simple as asking someone how they really are is a way to show up and show that you are truly there for them in a genuine way.
Oftentimes, someone just needs to feel like someone cares and is there to listen if they need them.
"I look for people that I can show appreciation for, people that I can celebrate, and lastly, people that I can console. I want to celebrate you in your wins and console you in your losses." @troy_holt (click to tweet)
By celebrating others and shining a light on them, we serve to strengthen our relationships, make others feel good, and out-care the competition.
"It's all about leading with the care and the authentic, human compassion first and you let that build a foundation." @mike_gingerich (click to tweet)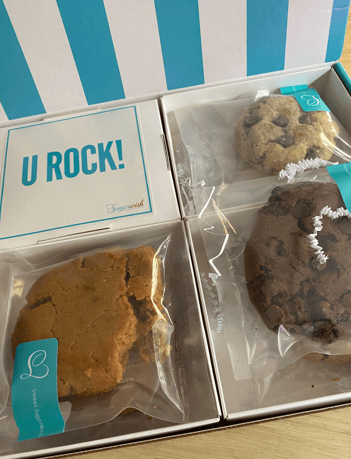 SendOutCards and Sugarwish are two companies that we use often to deliver delight and show appreciation.
At the heart of it, relationship marketing is about showing up to care and connect because it feels good to do so and for no other reason than that.
It's not about immediate gratification; it's about building a community of people that truly know that we care about them and know and care about us in return.
Relationship marketing is truly what lets us turn our followers into fans, clients into advocates, community into collaborations, and our team into evangelists in order to drive long-term, organic, repeat and referral business.
Are you using relationship marketing yet to transform your life and business? We'd love to hear your success story! Share it in the comments below!