Have you ever found yourself THINKING you've hit the nail on the head when it comes to your social content, only to find that only engagement notification is from your mom?
We've all been there. It's entirely too easy to overthink when creating content for social media… but don't let it overwhelm you.
If there's one thing any digital marketing agency could talk about all day, it's what makes for a good social media post.
Pro-tip: Don't overcomplicate the process of writing compelling content.
The goal is to create connections, after all. The content should aim to entertain, educate and inspire your audience in some way because that's the type of content that ends up building relationships.
We believe that every good social POST has four standard elements behind it:
P - Personalized
O - Open-ended
S - Style
T - Timely
Let's dive into each of the elements and how your brand can incorporate them to create engaging content for your brand's platforms.
Personalized Content:
The best kind of social media content is content that feels like it was tailor-made for the end-user. Content that feels personal and hits each fan or follower where they're at.
One sure-fire way to alienate your followers is to just blast messaging that doesn't resonate with the pain points of their goals. If you're posting to post your audience will see right through it and become disengaged.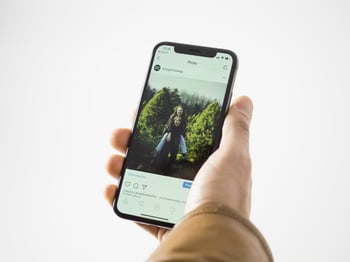 It's super important to understand who your audience is and what they care about.
Enter the importance of buyer personas.
What is a buyer persona? >> It's a semi-fictional representation of your audience. It details exactly who your audience is: how old they are, their gender, occupation, interests, pain points, hobbies, etc…
Understanding all of this will allow you to create content that resonates with your people. You're essentially learning how your audience wants to be best communicated with, in what style, manner, and tone. Deep diving into your personas allows you to create content that makes them pause and say "hmmm it's like they're speaking right to me."
Personalized content is an engagement driver. Period. It builds connections and helps to create those brand advocates who will help tell and share your marketing message.
Why this post from Jenna Kutcher nails it:
It feels like she's speaking "my" language right off the bat. I mean, hello Enneagram talk! She KNOWS that her audience is into self-awareness and development.
She's speaking to the fellow moms out there, as she became one two years ago. (And was public about her miscarriages leading up to the birth of her daughter, Coco.) Again, showing us the importance of knowing who your audience is and speaking to their problems and mindset
It feels HUMAN. She writes how you think she'd speak, and that makes it super relatable. It's conversational in nature. If feels like she's chatting WITH you not talking AT you.
You want your audience to feel like you know them, and that you understand them, through what you're creating. If followers are commenting with phrases like "you're speaking to me," you KNOW you're on the right track.
Open-Ended Content:
In order to drive engagement and create a sense of community with your content, it should be open-ended. Open-ended content (aka: asking our audience questions and inviting them to chime in,) shows your audience that you value and care about their opinions. We all just wanna be heard amiright!
When we ask people questions and invite them to join the conversation, we are able to uncover bits and pieces of who they are which we can add to those overall personas.
We are able to build closer relationships; and since social media is all about conversations, we should be using our content to encourage and invite that back-and-forth!
Pro-tip: More of a pro-reminder… When audience members are engaging with you whether that's in the post's comment feed privately as a DM, engage back. Continue the conversation. Talk to them. Superficial banter can be felt, but taking a moment to connect in the comments will build an army of advocates.
Why we love this post from Amy Tischler:
She asks a question RIGHT off the bat. (And with 200+ likes and 49+ comments, it's clear that it works.) Her audience chimed in and started a conversation with her.
She answers her own question before the paragraph break. She makes such good use of white space in this post. It inspires engagement BECAUSE of how it's structured.
She dives into more detail AFTER asking and answering the question. Not only does Amy invite the conversation, but she provides her audience with some depth and meat behind her content. It's a meaningful message that people can relate to, that really hits people where they are at mentally.
By asking your audience questions, you show them you care. Starting these conversations, and continuing them through meaningful comments back, is what truly creates that relationship online.
Style Matters:
The style of your content is hugely important, as you want your social posts to match your brand, culture, and industry.
Style isn't just brand voice; it's the language you use, the imagery you create, and how you edit photos and videos.
It's important to have consistent communication AND brand style in order to create that sense of identity.
Ideally, you want to be able to post content that your audience can recognize as yours without even seeing your username.
Why we love this graphic from Hubspot:
It's clearly branded; notice their logo in the bottom right corner, as well as their use of brand colors
The design is clean; it doesn't take away from the heart/message of the text
It's informative and valuable, which fits Hubspot's brand
Being consistent with your tone of voice, brand fonts, colors and overall visual vibe, you're creating your own unique brand style. Recognizable immediately by your tribe.
Timely Content Is Powerful:
A strong social media content mix includes a mix of timely and topical posts.
Posts that meet people where they're at TODAY, and evergreen posts that share best practices that stand the test of time.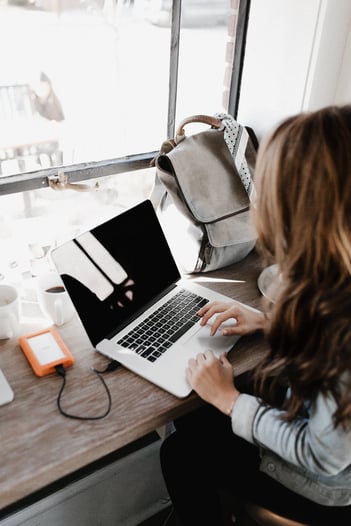 Finding that sweet spot mix of content is critical because it keeps your feed relevant, interesting, and engaging.
Yes, you want to talk about things as they're happening. Social media presents an opportunity to share our opinions on new information and engage audiences on topics that they're already talking about. So, definitely jump on those opportunities when they make sense for your brand.
For us, we share breaking social media news on our social platforms as we know that our audience is interested in that kind of content.
It's also important to be mindful of what's going on in the world. If there's one thing we've learned as social media marketers as a result of the pandemic, it's that tone is hugely important. We always want our social posts to be sensitive and respectful, so being able to pivot on the drop of a dime is critical.
A major social media don't: don't just jump on a trending hashtag or story without reading the context.
Always do your research and make sure that it's appropriate for your brand to be part of that conversation before you start leveraging that hashtag.
Strong social media content captures people's attention because it hits them where they're at mentally. Whether you're talking about something up-and-coming or taking them behind the scenes of an exciting project, focus on being timely with your content.
Why this post from Jessika rocked:
Jessika posted this during the week we felt everyone we knew was talking about the Clubhouse app. She shared exactly why she loved the app, how she's been using it and what her thoughts are on the functionality. The timeliness of that makes it topical and relevant for people to chime in on.
At the end of the post, she asked people to share their usernames in the comments. MAN was that successful! This post has generated the most comments out of any post in the last 5+ months!
By talking about something that you know your audience cares about and providing value in the post at the same time, you're bound to drive engagement and become that go-to expert with your audience.
Putting it all together:
At the end of the day, the best social media content is personalized to the audience, open-ended in nature, styled appropriately to the brand, and timely.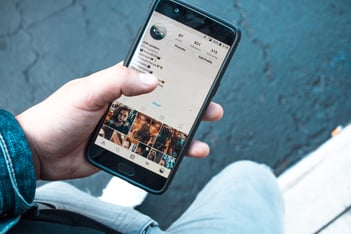 There are so many conversations happening in the online and digital space... keeping your posts sharpened to hit the right tone with your audience will help elevate above the noise.
This is the kind of content that we've seen over and overwork for brands, regardless of their size and/or industry.
By keeping these four elements of a strong social media post in mind, you'll be creating content that educates, entertains, inspires, and therefore drives engagement -- turning those followers into true advocates and creating a strong sense of community.
What do you think? What would you say are the critical elements of a social post? Do you have content creators that you love to follow? Let us know in the comments below!
Let us know in the comments below!