One of the most important, and fun, parts of being a digital marketer is staying up to date with the latest tools, trends, features, and functionality across platforms.
Whether you're a paid advertising expert or content marketer, it's critical to stay in the know if you want to be able to think creatively for clients.
So, what are the latest trends and updates in social media in November 2022?
In this episode of Magnet Marketers, Jessika Phillips and Mike Gingerich break down the latest updates in social media that your brand needs to know about.
Social Media Updates in November 2022:
From Meta to Twitter to TikTok to Instagram, a lot is happening right now in the digital marketing space.
Here are the updates that you need to know about:
Twitter:
In Twitter's continued effort to integrate NFTs into the platform, they are testing a new link preview display of NFT artworks when links are shared from certain marketplaces for digital goods.
The goal is to further allow Twitter to lean into the surrounding NFT and Web 3 discussions that are happening on the app, which is something we recently dove into with Jordache Johnson.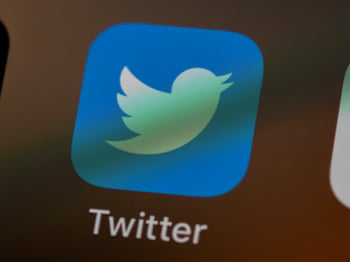 In another update, Elon Musk has officially taken over Twitter, and he's making some changes to drive more revenue for the business. Some of the changes he wants to make include charging for verification and business services.
Another change Elon is looking to make to Twitter? >> Bringing back Vine.
We're interested to see whether that happens, as short-form content is binge-worthy and hugely attractive.
"Elon Musk is talking about subscription-based services for #Twitter, charging for verification of profiles and possibly charging businesses for certain features...It's hard to start charging for something people used to have for free." @jessikaphillips (click to tweet)
Unless other services are being offered, it's going to be tough to get businesses on board with paying for features and functionality that they've been used to having access to.
Facebook:
Our first update in the Facebook world is about Professional Mode.
Facebook announced a new functionality that will be rolling out on your personal profile that will allow individuals to access business tools like ads and scheduling, which is huge for creators.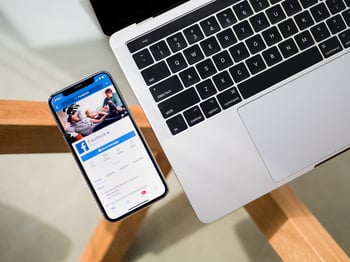 For many, this could be the catalyst for deleting their Facebook pages as a way of streamlining their efforts on the platform. Since this new functionality will have it all under one roof, people might opt just to have one place to manage.
The question will become how do you merge the two and what does it look like? The answer right now is that only time will tell.
In other news, Meta wants to ensure that advertisers are set up for success on the platform so they recently launched their Performance 5 framework, a set of 5 data-proven tactics to help improve advertising performance on the platform.
This is fantastic for brands because it was designed with them in mind! The framework aims to help small businesses improve their ad performance, so we recommend you check it out!
Another big update on Facebook? >> Facebook will soon be merging Business Manager and Creator Studio into Meta Business Suite.

This is huge because, with this tool, you can easily provide access to agencies and/or individuals on your team without giving full ownership or access to everyone on your page. It's as simple as adding an agency as a Partner to your account which allows them to schedule content and create ads on your behalf.
Pro tip: We recommend getting started today by ensuring you're set up on Business Manager.
You'll be guided through an intuitive step-by-step process. There are tons of free videos available through Meta's Blueprint, so you're not left in the dark as to how to navigate this.
Instagram:
Instagram recently announced a launch of a new live event series that they're kicking off for the holidays so that they can help marketers, and we love to see it.
In this live event series, Instagram will share tips and tricks to help businesses boost their marketing results. The events will all be hosted on the @instagramforbusiness account and will feature a range of internal experts and speakers.
We will be tuning into this to learn how to continue to step up our Reels content, for sure!

"If your strategy has been to primarily post, now is the time to re-evaluate and start to make Reels." @mike_gingerich (click to tweet)
Pro tip: Always keep in mind the format of a story with your content, especially on Stories and Reels.
The best content has a beginning, middle, and end. Take your audience through a journey; that's how to keep them coming back day after day.
TikTok:
In TikTok news, they launched TikTok Academy, an educational hub/program for marketers with free video courses on how to best use the app for marketing.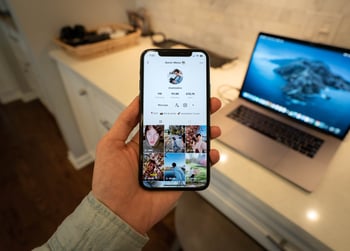 We're all about this because TikTok is truly only growing as a powerful platform for brands, and we believe that any industry can benefit from having a profile.
"TikTok is an amazing opportunity for any expert or anyone that wants to share their zone of genius." @jessikaphillips (click to tweet)
This academy is a no-brainer feature to tap into for brands and marketers because as the platform continues to drive eyeballs and attention, there continues to be an opportunity for brands to show up.
All marketers know that the best way to show up consistently is to stay creative, and that's a lot easier to do when you are actively learning from others succeeding on the platform.
"There is an audience for you that wants to consume your content on TikTok!" @jessikaphillips (click to tweet)
The key takeaway? >> Get started by creating a TikTok profile for your brand today!
LinkedIn:
In LinkedIn news, the company is working to enhance its tools surrounding job promotions and employee role changes.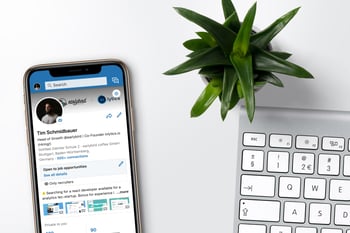 As more companies work to boost retention and facilitate workplace mobility, the company rolled out a Spotlight element.
This functionality helps highlight potential candidates, internal to the company, that could fill new roles available within the company.
This could help speed up the process of promotions, staff recognitions, and rewards, driving retention and boosting morale.
We love to see LinkedIn tap into what they're typically known for best and enhancing support tools around jobs.
Pinterest:
In Pinterest news, the app continues to see a rise - not just in usage, but in revenue. Q3 was another strong one for Pinterest, where 12 million new users were added which shows that their push of video is working for them.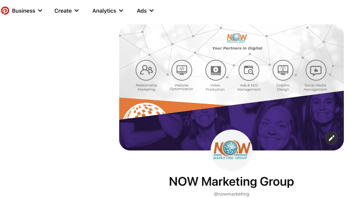 Pro tip: If you've hit snooze on the platform, it's time to revive your love of Pinterest and start paying attention again.
It's an untapped opportunity as a platform to post videos. Video functionality is still relatively new, which means that there aren't many brands leaning into it, therefore your brand can generate views and drive awareness.
Putting It All Together:
All account and social media managers know that staying in the know when it comes to new features is the best way to craft exceptional content for clients AND produce amazing results.
By staying informed of the latest social media news and being willing to try out the new functionality, your brand will be able to use new ways to show your audience how much you care.
What update did you find most important or interesting? What action steps are you going to take today?
We'd love to hear from you!