One thing we know as social media and digital marketers is that change is the one constant.
An effective social media strategist understands that staying on top of the latest trends, tips, and tools is one of the most important things to do.
So, what are the latest trends in the world of social media?
In this episode of Magnet Marketers, Jessika Phillips and Mike Gingerich break down the Social Media Updates that your brand needs to know about in order to end 2021 on a strong note.
The common theme: it's all about enhancing the experience with customers.
"All of these changes taking place have a lot to do with a #RelationshipMarketing kind of philosophy and approach to doing business." @jessikaphillips (click to tweet)
We're not surprised; relationship marketing is all about showing up to care and create genuine connections with our audience.
Social Media Updates in November 2021:
There have been so many news stories lately announcing algorithm changes, new features, and functionality across all of the major social platforms.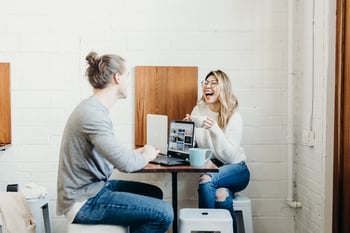 In order to best understand which updates are most important and what your brand can do as a result of them, we figured we'd go platform by platform. This way, you have the ability to truly think through your strategy for each of these channels and determine what action items are worth taking.
Here are the most important updates your brand needs to know about in November 2021.
Google:
Google recently added new business display and connection options just in time for the holiday push!
Despite the fact that marketers tend to focus on social media FIRST, we're here to make the case to flip the order and ensure that you're making the most of your Google My Business listing.
"The important thing to keep in mind is that Google My Business is being re-named to Google Business Profile and Google is enhancing the profile piece." @mike_gingerich (click to tweet)
GMB, now known as Google Business Profile, is extremely powerful.
"There are free and easy features to take advantage of as a business, so just turn it on. You make it easy for customers to call you and get the information they need." @jessikaphillips (click to tweet)
Given the prevalence of Google search, it's critical to ensure your business listing is updated so that you're not missing out on opportunities to capture attention and connect to potential customers.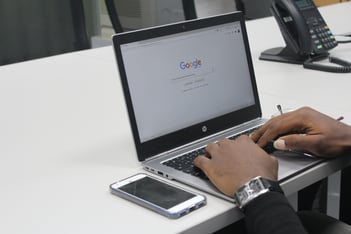 Another Google-specific update? >> Their 2021 algorithm update.
We encourage you to look at this infographic to learn how your brand can adapt your SEO strategy as we move towards 2022.
The key: it's all about the page experience for the user.
A quick thing you can do to help enhance that experience is to ensure that your core web vitals (loading speed, interactivity, and stability) are strong; these are important search signals for page experience.
"How are you providing ease of use and accessibility to your brand?" @jessikaphillips (click to tweet)
Google's main goal is to help your business get discovered by the people who truly need you, so it's important to take action and utilize these free discoverability tools and tips.
Facebook:
Facebook, ahem, we mean Meta, is reportedly planning to open retail stores to sell AR, VR, and other digital connection tools.
The goal is for the company to continue expanding into the Metaverse space by introducing people to devices made by Meta's Reality Labs division, with products like VR headsets and eventually AR glasses.
"Once you try a headset, you're hooked. You can realize all of the possibilities, but it does take that demo-ing first; you've gotta put your hands on it." @jessikaphillips (click to tweet)
The company's focus to invest in these products signals that this next wave of wearables and headsets is no longer a distant future. It's here and it's continuing to roll out in the worlds of gaming, shopping, communications, you name it.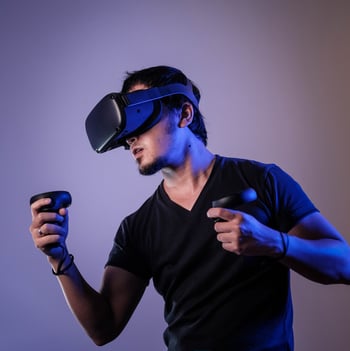 In a relatively short amount of time, we'll be seeing many folks wear VR headsets at home to work out and interact with friends, as well as people walking around cities with AR glasses on.
The Metaverse is here and we're seeing every single social company find unique ways to further step in this direction.
Clubhouse:
Clubhouse, the first hot audio-only platform, recently added some incredible functionality: the ability to record rooms and improved analytics data on attendees.
It's a smart move, as Twitter Spaces continues to capture people's attention.
This enhanced functionality from Clubhouse is a major reason people will pick Clubhouse as the platform to use because think of how much easier it will be now for creators to turn their rooms into podcast episodes and/or audiograms.
Creators have the ability to download the audio AND see all of the dynamics from the stage.
"@Clubhouse is truly helping creators by launching room recording." @mike_gingerich (click to tweet)
Twitter:
Twitter Spaces, the platform's audio-only functionality, is BIG and if you're not diving into this audio-only functionality, it's time for you to start.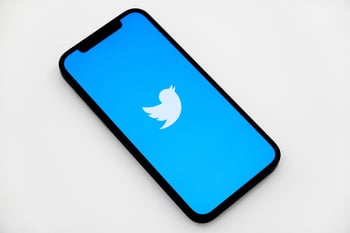 Not only is Twitter Spaces big but there are so many features on the platform that are worthy of exploring as a brand.
One feature that signals the collective move that social platforms are making towards emphasizing monetization for creators is the Tip Jar. Creators on Twitter can link their Cash App and Venmo in order to get "tipped" from their followers directly on the platform!
Twitter also rolled out "Twitter Blue", a monthly subscription service that will allow users to delete their tweets and access ad-free articles in the United States.
Another recent update from the platform? >> A new search button in user profiles that makes it easier to find the specific tweets you're looking for.
Instagram:
Instagram has been hard at work trying to amplify features and functionality to give more power to its creators.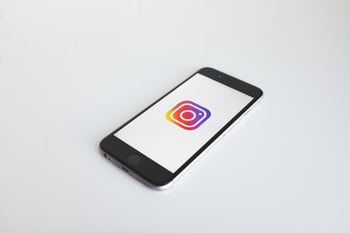 One of the latest updates is the newly changed requirements for adding a link to Stories. It used to be that in order to access the "swipe up" feature (which is now just a link sticker button,) you had to have 10k followers.
That's no longer the case! ALL users now have the ability to add links to their Stories through a sticker, showcasing Instagram's push to drive more sales and eCommerce through the platform.
Another update? >> Instagram recently launched "Add yours" stickers to facilitate more engagement in Stories.
"A lot of people watch Stories but not everyone replies to them, so it's all about adding ways to increase engagement!" @jessikaphillips (click to tweet)
These stickers enable users to prompt others to respond to their Stories content and add their own photo mashup around that specific sticker theme.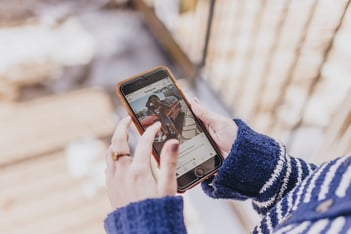 We've seen "Add yours" around pets, planting trees, significant others, the best places you've traveled, and SO many more already!
The point? >> It's all about encouraging your audience to respond and engage with you.
Find ways to tap into the various features and functionality that Instagram offers through Stories like polls, countdowns, questions, links, and more to start a conversation with your followers.
Pinterest:
Pinterest officially launched its new initiative, Pinterest TV, on November 8, 2021.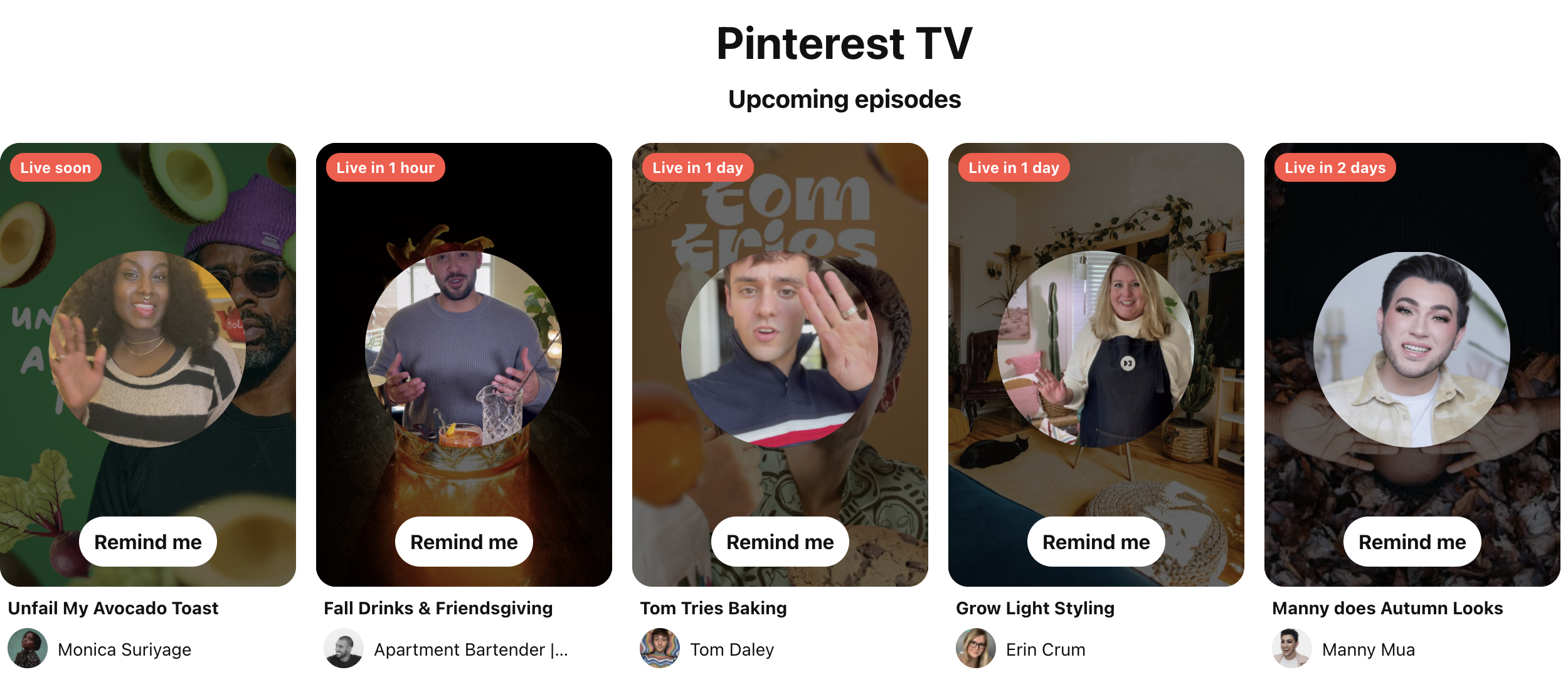 This is a series of live, original, shoppable episodes featuring Pinterest creators.
According to the company, products will drop each Friday in a live shopping setting where Pinners can take advantage of discounts from specific brands, interact with hosts and ask questions via chat.
This is going to be SUCH a unique and engaging way for Pinterest to deepen their relationships with customers, showcase their brand partnerships and drive more engagement on the platform.
Snapchat:
As one of the leaders in the AR space, we're not surprised that Snapchat announced that they are continuing to advance their AR tools, pointing to the next stage of design wearables and online shopping.
This functionality allows users to open the app, scan a snap code, choose a piece of apparel or accessory and try it on virtually to see how it'll look!
"When you think about engaging your customer in the buying process, being able to try something on virtually is a total game-changer!" @jessikaphillips (click to tweet)
This signals the increased focus on providing unique AR experiences for customers that help to facilitate the online shopping experience.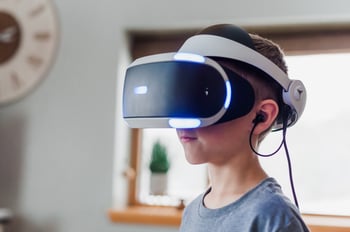 Given that many social media platforms' goal is to keep you on the platform, this is a huge move by Snapchat that we think many channels will try to emulate ASAP.
We're excited to see how this trend continues to develop and what platforms will launch as a way to capture the attention of their customers in this increasingly crowded digital marketplace.
Putting It All Together:
A good social media manager knows that their job is not just to stay up to date with these changes but to understand how they're relevant to the brand.
All of these social media updates signal the move towards enhancing the experience for the customer through AR/VR and other forms of creative digital engagement.
"Social, local, and mobile is what you should be paying attention to." @jessikaphillips (click to tweet)
By staying up to date with these updates, your brand is ready to take action in the areas that serve to be the most meaningful and impactful given your industry and audience.
What do you think? What update did you find most interesting or exciting? We'd love to know!