You see, not everyone who sees your marketing message will benefit from your service or buy your product. The users who are engaging with your message by either liking, sharing, commenting or clicking on your content are your best fans. These fans will, in return, be great word-of-mouth referrals which result in more repeat and referral business.
How can the algorithm have a positive effect on your social pages and marketing message?
Create better content
Look at your insights and listen to what your users want
Know your social profiles and teach your fans how to utilize them
Is your content struggling to gain that organic reach with the algorithm changes? Maybe it's time to review your content and make necessary changes to better convert your fans into leads. By creating eye-catching visual pieces along with video, you will help your organic reach and increase engagement. If your social fans are engaging with your content, guess what? Your content will be integrated into the content they see first online.
Along with creating better content, make sure you are reviewing your analytics for your website traffic to see what social profiles are referring the most website traffic. Also, make sure you are checking your social insights on a weekly basis to see if you are posting at the right time and to see if your content is being engaged with. You can't always tell just by looking at a post if someone clicked on it, so it's always best to dig a little deeper and checkout the backend to see how many clicks your post received. If your posts are not receiving any clicks, it may be time to change up your social campaigns to see what works. Sometimes trial and error is the best way to find success.
There are a few tricks for your fans to utilize on Facebook, Twitter and Instagram in order to work around the algorithm changes and what your social pages force them to see first.
Facebook lets users decide what they want to "See First" literally with their "See First" feature. Users can simply visit any page and hover over the like button and click "See First" to start seeing their favorite content as soon as they get online.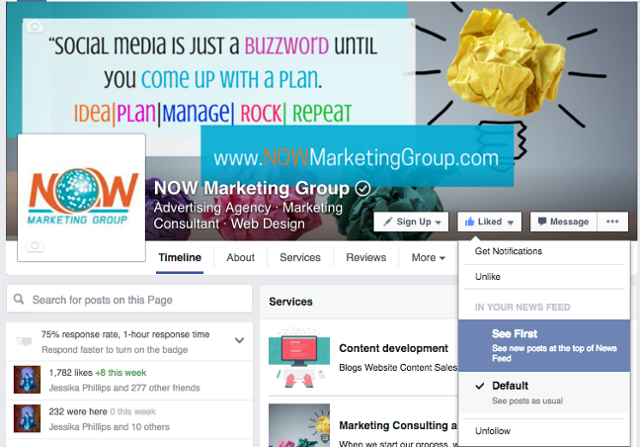 Twitter lets the user decide if they want the algorithm changes applied to their account. If they don't want Twitter showing their so-called best tweets first, they simply can go to their account settings and slide down to Content. Once they see the subcategory titled "Timeline," they can uncheck the box "Show me the best Tweets first," and they will no longer see the most relevant tweets first.
Instagram also gives users the ability to turn on post notifications as soon as their favorite accounts post a new photo or video! Depending on where they are viewing an account's photo, there will be three dots either in the top right or bottom right of an image that they can click on to turn on post notifications. Turning on post notifications for their favorite personal or business pages will be the easiest way for them to stay in the know when new content is posted.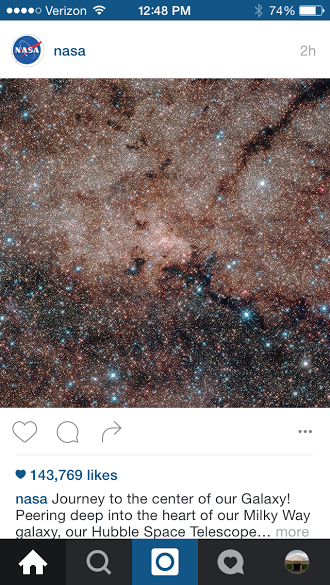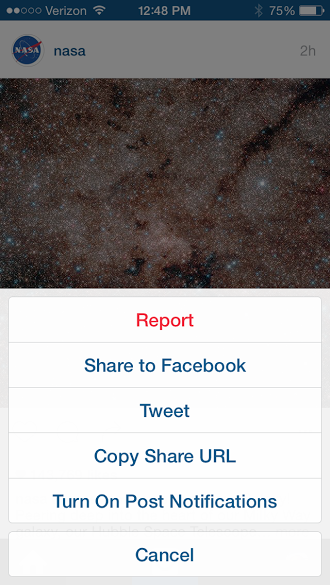 Again, social networks know how much users despise changes to their timeline, but it is done with the user's best interest at heart. With so much content being posted on social media per day, it's almost impossible to weed through it all and that's why your top social media players have seen adding an algorithm to the news feed beneficial to the end user. Helping the great content get past the not so great is determined by what the user engages with the most. With the few helpful tips and tricks we have provided I hope your content soars above the rest! Happy posting :)