What makes up a strong company culture isn't likely what you think. If you want to create an exceptional company culture, it's not about stocking the office with brand-name snacks.
It's truly 10% about what the business looks like and how it's publicly portrayed and 90% about what you do behind the scenes. It's about what truly matters to you and how you care for your team.
"People want to work for and support brands that support them as a valued asset of the team- not a cog in the wheel where they feel they can be replaced." @JessikaPhillips (click to tweet)
Culture is always on display -- even when nobody is around. Culture is that feeling within our team that drives their performance and keeps the wheels turning.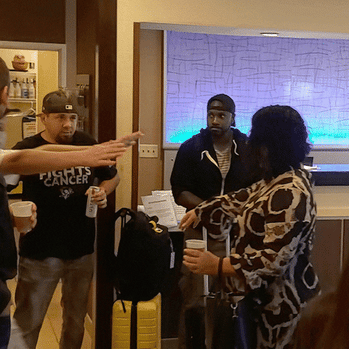 We like to measure culture by the warm and fuzzies that our team feels when they interact with each other.
Do they like each other? Do they feel supported by each other? Do they laugh together? ...the answers to those questions say a lot about our culture.
Why Culture Matters:
Culture is something that means a lot to us. It always has, since Jessika founded NOW Marketing Group.
The backstory: it wasn't all sunshine, rainbows, and unicorns. Jessika worked her way up the corporate ladder and had the money and the perks, but it left her feeling empty… and when the rubber met the road and Jessika got sick, she became "useless" to the company. In her sickness, the culture of the company was absent. (And she dives into the lessons she has learned from that experience and so many more in her 10 Lessons blog.)
As employers, it's about understanding that there will be an ebb and flow when it comes to productivity and output for your employees.
So, what does it really mean to have a good company culture? What can it look like in today's world?
It's about taking a holistic approach to investing in your employees.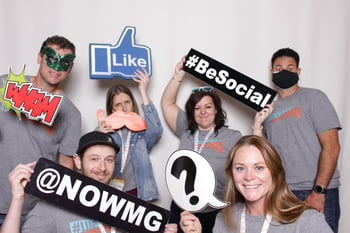 It's not JUST about an employee's output at work; a strong culture invests in the entire employee's well-being - personally and professionally.
But let's be careful when using the word invest. Oftentimes when marketers hear the word investment, they think "what's my return?"
Here's the thing: culture isn't something that can be measured in a monetary value, nor should it be.
Culture is measured by a happiness/joy index. Does it FEEL good being a part of the team? Do employees feel inspired and encouraged to grow?
We think that a strong culture takes into account these three areas:
Mental
Physical
Spiritual
A strong culture takes into account the fact that as employers, we are responsible for our employees in a way that spans beyond "just work." It's understanding that our employees actually spend more time with US than they do with their families! That means that we are responsible for that time!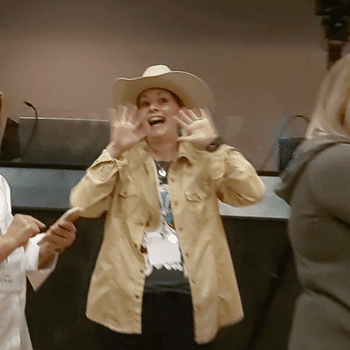 We repeat: we are responsible for that time! And we don't take that lightly.
A strong culture is about looking at the WHOLE person, not just their output.
A strong culture is one where action is taken to show employees that they are supported and encouraged to be their best selves.
The Three Components Of A Holistic Culture:
Mental:
This is the first, obvious, place to start when it comes to pouring into and nourishing employees.
Most organizations understand the importance of having employees that are confident and committed to producing high-quality results at work. That's why we love seeing employers that send their employees to conferences and invest in their learning and development. Encouraging your team to continue to learn helps them build their skills AND confidence!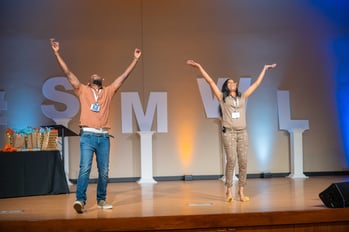 However, it's not just about encouraging your employees to develop professionally. While we encourage our employees to get certain certifications and trainings (Inbound Marketing, Google Analytics, Google My Business, to name a few,) we also encourage them to invest in their personal development as well. Personal development creates more well-rounded humans, and we're ALL about that!
After all, we love the saying "what fires together, wires together."
What we do:
Quarterly Level-Up Challenge:
Want to read? We're here to support you!
Employees are encouraged to pick from a list of activities and are incentivized for doing so.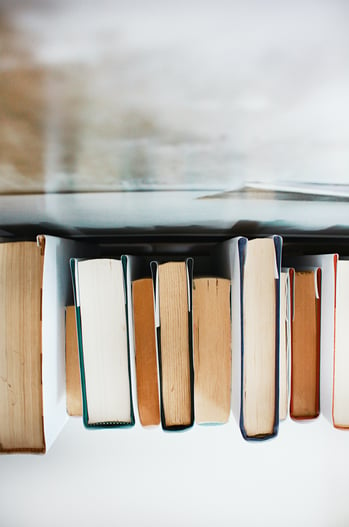 On the list of activities are books to read (both professional AND personal development books that have been personally curated by Jessika as ones that made a major impact on her) and projects to complete like doing an SEO audit of a client.
Our team then sends an email to Jessika sharing their takeaways and/or findings from the activity, and Jessika adds points into our internal rewards system Bucketlist. These points translate to experiential gifts, gift cards, and/or MyDays (which we'll get to later.)
When brands take the time to invest in their employee's personal development too, they send the signal that they care.
These actions are what create loyal employees; because it feels GOOD to work for a company that we know cares about our overall well-being.
Physical:
This is often overlooked by employers as an area well-worth investing in when it comes to employee satisfaction.
Without our health, we truly have nothing. That's why we're all about encouraging our team to invest in both their physical and mental health. We know that a strong mind and body are what power great ideas, and that's why we think that investing in employees' overall health is hugely beneficial for brands.
What we do:
Gym Membership Reimbursement: We know that gym memberships can be costly. Sometimes, the ONLY reason why an employee isn't exercising is due to a lack of access to equipment. That's why we provide reimbursement for gym club memberships. We never want cost to be the thing that keeps our team from flexing their muscles and getting in those great endorphins that come along with a sweat.
Monthly Wellness Challenge: Each month, we do a wellness challenge that not only encourages our team to pour into themselves but helps to create some camaraderie and accountability. Think hydration challenge, steps challenge, squats, and/or fitness circuit challenges! It's a SUPER fun way for us to focus on our health while staying connected to each other. That accountability is everything! Plus, the winner gets points added to their Bucketlist rewards profile which helps to add that competitive nature to the challenge.
Flexible Hours: We know that doctor appointments and life happenings USUALLY occur during work hours. That's why we're super flexible when it comes to hours. We let our employees flex their hours as needed to attend doctor appointments for themselves and/or their families. Got a dentist from 2-3 pm and want to put in an extra hour the day beforehand? Go for it! Have a dance recital for your kid? Clock out and go attend!
Encouraging employees to focus on their physical health and wellness shows them that we care about their longevity. Feeling healthy and strong physically bleeds into our mentality and creates happier humans!
Spiritual:
This is probably *the* area that brands most often struggle with. However, given that we're such a heart-centered company, it's our absolute favorite area when it comes to pouring into employees.
Our culture is built on the belief that relationships are more powerful than marketing. That means that we prioritize team-building and employee engagement.
We're all about creating an environment that fosters connection.

What we do:
NOWIE-OWIE-OW Meetings: This is the name of our weekly Friday meeting. Each Friday afternoon, we gather on Google Hangouts to celebrate the wins for the week. Yep, that's it. The entire purpose of the call is to celebrate each other. During this meeting, we go around one by one and share our answer to the weekly team question (think: What's the furthest place you've ever traveled? What's your favorite beach? What's the best thing you bought this year? What's your favorite cocktail?) and give each other shoutouts. This is our feel-good way to end the week. Sometimes funny hats are worn. Sometimes cocktails are poured. Every time, feels are HAD. It's not uncommon for teammates to choke up after getting a really special, thoughtful shout-out from someone on the team. If there's anything that truly exemplifies our NOW culture, it is this weekly meeting.
Holiday + Summer Hours: We know that people feel like they don't have enough time off. That's why we close the office from Christmas Eve to New Year each year, so that our team can truly check out and enjoy time with their families. We also do summer hours where we leave early on Fridays, and we offer 3 My Day My Way days.
My Day My Way: We mentioned how as employers, we are responsible for our employees' time - because they give more of it to us than they give to their families! It's because of this that we have "My Day, My Way" days. Every employee is given 3 days each year to use to create memories. Have a friend or family member come into town? Want to celebrate your birthday by going skiing? Take a My Day, My Way! These paid days off are meant to be taken on a whim to create memories, no questions asked.
Community Involvement: We encourage our employees to get involved in public service and/or boards. Employees can use work hours to volunteer in their community in some way. Get involved and give without any expectation of getting something back! This is a great way to encourage employees to have that spirit of giving AND gratitude.
Supporting our employees in building and strengthening their relationships - not just within the team but with their friends, families, and communities - matters to us because we know that relationships are everything.
Putting It All Together:
Being understanding is critically important as an employer. That's what allows you to go about creating a strong, holistic culture which in turn, creates loyalty. But the goal isn't loyalty, that's just the beautiful byproduct that comes from being a heart-centered human.
It's not about "what's in it for you" as a brand. It's about doing business the RIGHT way.
Yes, this isn't always easy but it certainly does produce rewards. The reward of being a good human, running a great business, and building a team of happy, fulfilled people who stay with you longer and produce so much more ROI joy than you could ever possibly deposit alone.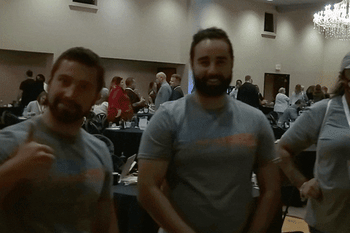 By putting your team first, you create a culture of individuals that are happy to go to bat for the brand and step up when times are tough. When something bad happens, your team steps up because you were there for them. THIS is what makes a strong culture.
Because at the end of the day, culture isn't a buzzword. It's a feeling. It's a feeling of being surrounded by people who have your back. Culture is what happens behind the scenes.
What do you think creates a strong company culture?
Share the best practices that you've seen in the comments below! You might just inspire us to add something new to our flow!