If there's one thing that defines the world of social media, it's that the landscape is constantly changing.
Algorithms shift all of the time, meaning creators have two jobs: create epic content AND keep up with the changes across platforms in order to know what to do to maximize the likelihood of your epic content being seen.
When we consider that 12% of Facebook video posts are live streams and that lives get 2x more engagement than pre-recorded video, it's worthwhile thinking about how to incorporate more live video into our content mix as brands.
But how? >> We were excited to bring on our dear friend Ross Brand, organizer and host of the Monetize Livestreaming Now™ Virtual Summit, the first and only live-streaming conference devoted entirely to the topic of monetization!
Ross is an award-winning live-streaming strategist who helps creators and entrepreneurs monetize their talent and expertise, brands sell their products and services, and livestreamers with hosting, promotion, gear, and show development.
Ross was selected one of "5 Live Video Experts to Follow" by Switcher Studio, the "Number One Twitter Account for Learning Live Stream Marketing" by Amp Live, and a Top 25 Video Marketing Influencer by Onalytica.
Clearly, we picked the right person to dive into the topic.
The Power Of Live Video:
Not only is live video humanizing and engaging, but live shows are amazing ways to provide value to your audience and create a sense of community.
"I've seen businesses survive over this past year because they figured out live streaming." @irossbrand (click to tweet)
Going live has almost become a necessity for many businesses during this past year. In some instances, brands developed local and national audiences of really loyal customers as a result of the brand making a consistent effort to go live.
Live video is incredibly powerful. Through live video we can:
Grow our email lists
Promote upcoming events
Drive traffic to our website
Start meaningful conversations with our audience
Develop trust with our audience
Showcase our expertise
Gain confidence (and get feedback) as public speakers
...the list is virtually endless. There's a use-case for live video in virtually every industry and setting.
"The future of live-streaming is e-commerce." @irossbrand (click to tweet)
As technology evolves, the applications and functionality for live video will only grow, making it an incredible avenue for driving immediate action.
Using Calls To Action:
As algorithms make it harder for creators to reach their audiences, it becomes increasingly important for us to understand how to use calls to action.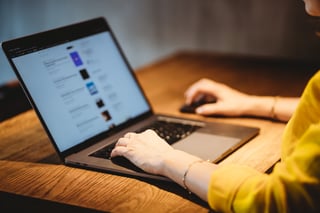 A call to action is a term used by marketers to describe the ask to prompt an immediate response.
Learning how to insert calls to action (CTAs) is critical! It's what drives our business in that they get people to know more about us and do business with us!
Calls to action can be soft (like asking your audience to share their favorite ice cream flavor in the comments) OR hard (like asking your audience to purchase your product.)
Both types of CTAs can and should be used, but we definitely want to incorporate a LOT more engagement CTAs than sales ones. We don't want our content to feel pushy and salesy; that's being a bullhorn.
We're ALL about being a magnet instead; creating content that is passion-driven, informative, relevant, timely, and helpful. THAT is the kind of content that drives people to us.
Whether we're speakers or brands, finding a balance of incorporating these asks into our content is important.
"I think speakers need to figure out how to monetize live-streaming… whether it's through your talent and knowledge or using it as a way to draw people into your business." @irossbrand (click to tweet)
One smart way to do this? >> Make your business the sponsor of your live show! We can organically work in a segment into the show where we thank the sponsor, and it's a way of giving our brand visibility without making it a hard sell.
"You have to find a way to weave in the asks of your audience naturally into the flow of the show. When you do it like this, your audience won't mind because it feels organic." @irossbrand (click to tweet)
Incorporating Live-Streaming Into Your Strategy:
Live video is one of the most human and real kinds of content we can create, which is why it's so attractive.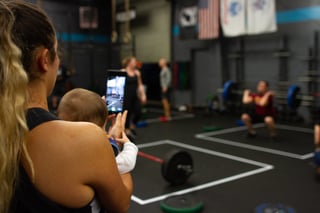 But how can you get started incorporating live-streaming into your strategy? >> Start thinking about where you can provide value.
"It's about being natural with offering up what our talents and gifts are! Being natural is the key because it doesn't come off as salesy. If you're passionate, it feels natural!" @jessikaphillips (click to tweet)
Think about where your brand has an opportunity to show up to showcase your passion and expertise. Then, go through our WATCH Formula to break down all of the components to your live show flow!
Pro tip for brands >> Create an event inside of your Facebook Group and go live inside of that event! That's going to be a great way to drive eyeballs.
The Future Of Live Streaming:
As algorithms continue to make it hard for us to reach people, we have to find ways to be creative as content creators.
"It may be that the best way to do a virtual summit now is to create a ticket and email people, and sell tickets through Eventbrite or your website because the reach isn't there anymore through social media." @irossbrand (click to tweet)
We're seeing a trend towards direct and honest conversations. It's why people are loving Clubhouse.
"There's a desire for conversation that isn't being recorded, where you can dig a little deeper and you don't have to look presentable" @irossbrand (click to tweet)
We're also seeing people starting to pay creators just for the sake of creating!
With sites like Buy me a coffee, Patreon, and Twitter introducing tip jar, it's clear that the shift is putting power into the viewers hands.
"Unless you have a really big audience, OR have a small but wealthy audience, it's hard to look at that as a primary source of income, but it's definitely a way to supplement!" @irossbrand (click to tweet)
As creators, our hands are tied by the changes to the algorithms which makes creating community all the more important and meaningful.
"The show brought us together but the conversation continued…" Ross shared, which really summarized the heart of our conversation -- that it's so much less about the specific platform or tool, and more about the quality of the conversation.
"It doesn't have to be the megaphone… live video is the tool. It's not about going live on every social channel, it can be about using this live video-style conversation to create more unfiltered conversations." @irossbrand (click to tweet)
The beauty of these conversations - whether they're happening on Clubhouse, Twitter Spaces, or Facebook Live - is that they can truly create a sense of community.
"It's a lot less about these tools and a lot more about your technique! It's about how you give people access and create that craveability of being with someone without feeling like you're on stage." @jessikaphillips (click to tweet)
When we show up with a goal of providing value above everything else, we have the ability to attract the right people to us and have more unfiltered conversations that truly build relationships!
Want to get started as a brand with live streaming?
We can't say enough good things about Ross's event: Monetize Live Streaming Now! Sign up to learn from 19+ world-class live-streaming and business experts on their top monetization strategies!
Where do you think live streaming is going? Share your predictions in the comments below!