There's no doubt that live streaming is one of the most influential avenues in social media and online marketing today.
However, brands often hold back from getting started using live video to share information, humanize their brands and promote their offerings. It's easy to get hung up on all of the details and just never start.
That's where we come in – we're here to help you get started with live streaming and share why it can benefit your business.
We invited live video expert Julie Riley to join us as the special guest for our monthly live show to share how and why you should start live streaming today.
Award-winning social media strategist with a passion for building community. Julie Riley has over 15 years of experience in digital marketing and is the Social Media Manager at StreamYard, managing 25K+ members on her team's platform. She has worked with companies such as The Small Business Administration, Social Media Examiner, and countless others.
She loves teaching people how they too can build an amazing business through their social channels - whether it be general advice or more detailed information like guidelines around live video broadcasts (her specialty). It seems no challenge is too big for this hardworking woman who knows exactly how to get things done--no matter where you are!
Why Live Video Is Powerful:
Live streaming is a great way to connect with your audience in real-time. It's engaging because it's interactive, which allows creators to establish a closer sense of connection to their audience than ever before.
Live video is also a great way to build hype for upcoming products or events, and to give your fans a behind-the-scenes look at your business.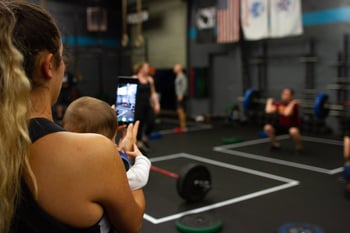 There's no content more authentic than live video because you are who you truly are on video; there is no faking it. Not to mention, live videos aren't perfectly edited.
Live video is real and raw and that's why it's an incredibly powerful vehicle to establish the know, like, and trust factor.
What You Need To Go Live:
Going live doesn't have to be as complex as you might think. All you truly need is a camera and microphone. Your laptop and headphones are probably good enough to get started!
"Use what you have and get started there because you can easily build up. With time, you can uplevel the camera and microphone and get more advanced." @socialjewelsict (click to tweet)
Don't put pressure on yourself to buy the most expensive top-of-the-line equipment to start; just use what you have and scale up and get more advanced lighting (like LED light strips and flood lights for colored lighting,) cameras (like a DSLR,) and/or microphones (like one that gets plugged into a soundboard.)
"People will forgive poor video quality but they won't forgive bad audio. Start building the audio pieces first and then work on enhancing your video equipment." @socialjewelsict (click to tweet)
Action Step: Take a look at the equipment you've got and do a little video test run! This is a great way to start getting comfortable.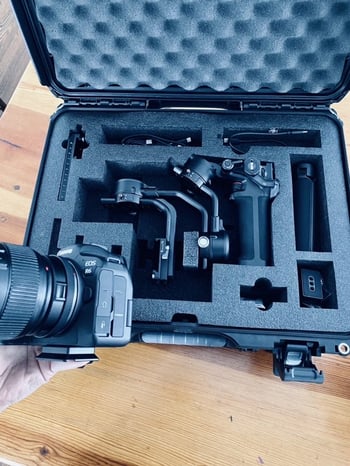 Before going live, be sure to think about your purpose and goals. Ask yourself why you're going live and what you hope to accomplish.
"With #LiveVideo, think about what your goal is. Are you trying to get more leads, drive awareness… determine your purpose first. Then, determine where your audience is." @socialjewelsict (click to tweet)
Think about what platforms you will focus your time on based on where your audience hangs out, and get ready to create value there. Perhaps there's an opportunity to create exclusive content for a private group!
Pro tip: Try out our WATCH formula (what purpose, activators, technique, consistency, and human) to help you think through every important element to create an amazing live show.
Oh, and if you're struggling to get started with live video, we highly recommend creating an easy environment to practice in. You can create a private Facebook for just you, or a select few friends and family so that you can start practicing going live in a more comfortable and controlled environment before launching to the public!
What To Do After You Go Live:
There are a ton of action steps you can take after going live, from editing the video title and description, to changing the thumbnail, to creating clips from your video for short-form content pieces.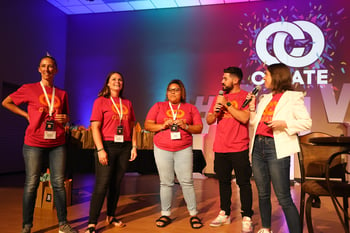 It can truly be easy to fall down a rabbit hole of action items after going live, which is why we figured we'd focus on the two most important things to do:
Engage with your community: Keep in mind that the majority of your viewers are going to be replay viewers. Be sure to go back and engage with the viewers you get on every platform you went live on. It's critical to engage with the people watching if you want them to return.
Look at data: Look at your data to see whether you're growing over time. The specific analytics to look at are truly determined based on your goals. For instance, if your goal is to educate people, look at the views. If you're trying to drive traffic or leads, look at those. What's important is not to get lost in the data. Don't end up tinkering so much of your show that you end up confusing your audience.
"It's easy to get lost in the data and go down the rabbit hole. While you do want to measure your efforts and make sure they're worthwhile, don't go too far and get stuck in analysis paralysis." @socialjewelsict (click to tweet)
Putting It All Together:
The most important thing for brands to do is to get started today.
"Don't wait any longer to get started with live video. The best time to start is today. Establish what your goals are for video, and get started." @socialjewelsisct (click to tweet)
Every business can be on video; there truly is a reason for every individual and brand to show up and talk and share their story. It just takes practice to gain confidence!
Put your plan into action and determine the frequency of your show, where you're looking to go, what you're structure is, and just start building it out.
If you need help, we're always here to guide you!