Instagram is definitely a force to be reckoned with, and with major updates in 2015 they are not playing any games. With over 400 million users expected by the end of the year and 70 million photos and videos posted every day, you want to make sure your business can be found on Instagram. With most business focus on bringing in leads through Facebook and Twitter, Instagram is taking huge strides to make sure they are your social network of choice.
The first major update came in June 2015 with the new and improved search and explore features on Instagram. This update kicked Instagram's searchability up a notch with advanced ways to find the photos, people, places, and tags you are looking for.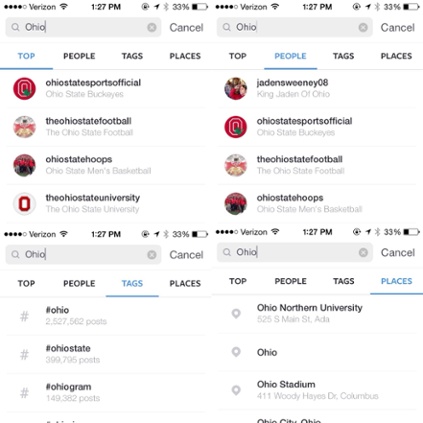 For example typing in a specific search such as "Ohio" will give you the top search results, people, hashtags used on a photo, and places. Utilizing all these features each and every time you post a photo or video on instagram will increase your impressions on Instagram and in return reach a wider audience. So, just to reiterate what I mentioned previously always, always, always use relevant hashtags, and include where your photo was taken by "Add to Photo Map" when posting your image. Also, don't forget you can always share your image to your connected Facebook, Twitter, Tumblr, Flickr or foursquare accounts when posting on Instagram.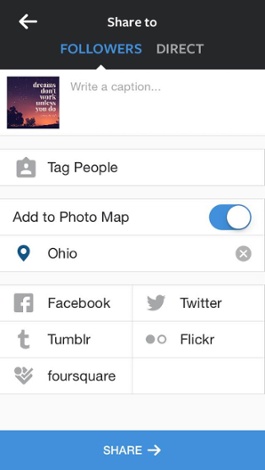 To help you use relevant hashtags Instagram now shows you what is trending in the world of tags and places, so you can join in on the conversation and engage easier than ever before!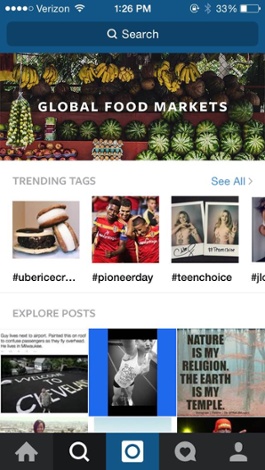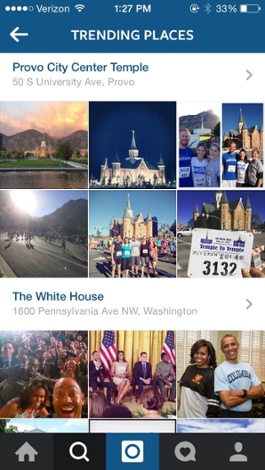 To help increase their audience Instagram launched a huge update to their desktop version of the app in July 2015. Previously Instagram was a mobile only app and they have slowly moved to being a desktop user friendly site. As you may know if you ever tried using Instagram on your desktop there was not much you could do besides like photos in your newsfeed. With this huge update you can now search people, places, and hashtags. But wait there's more, you can now also comment and follow back on the desktop version of the popular app. This is huge news for those who don't have a smartphone or would rather spend time on their desktop.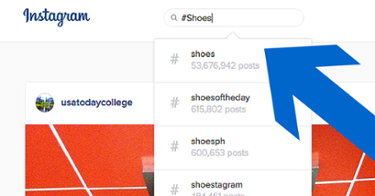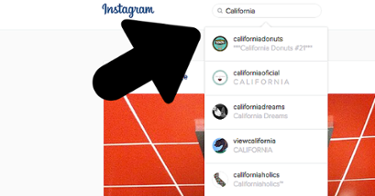 With these huge updates Instagram could really be setting themselves up for worldwide domination in 2016 as they could possibly gain users who don't own a smartphone or a tablet, and yes those still exist. Although, Instagram is truly better through the use of the mobile app (as of now), who knows what the future could hold for Instagram.
Until then, make sure you check out Instagram's Hyperlapse & Layout apps that were also released for free this year in your app store.