Is your business still not on Instagram? WHY?! Instagram has been around since 2010 and for some reason businesses, especially small businesses, are hesitant about jumping on board. Are you scared to join Instagram because you are unaware of the best practices? Are you thinking your business really can't benefit from Instagram? Maybe you think your target audience may not be found on the app. Well I'm here to tell you that Instagram has come a long way from where it started back in 2010, and now is the time to get on board!
Here is why
Instagram
needs to be a part of your marketing strategy:
Instagram's audience has steadily increased since 2010 and has reached 1 billion active users in 2019. That means Instagram has more users than Twitter! Which means more eyeballs and audience for your content!

Instagram is no longer for teenagers as the age demographics continue to widen, broadening to adults. While 71% of Instagram's audience is under the age of 35 that means 30% is 35 and older.

You can grow an audience and become insta-famous by staying engaged on the app. This is a great place for small businesses to grow their audience by communicating their brand's story through photos and videos.

Instagram stories is changing the game when it comes to visual storytelling... using Stories to give your followers a peek into your brand gives real-time, authentic content which helps build that know, like and trust relationship we all are trying to build.

Various industries are taking Instagram by storm! If you are in healthcare check out @CDCGOV for a great example of how you can be informative and have fun while telling your story.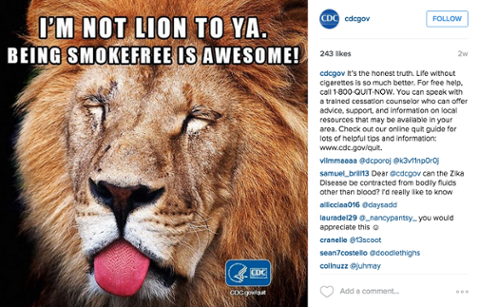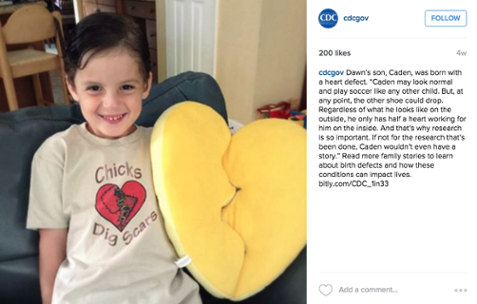 Show your brand's human side! Who are your employees? Where is your company? How are your products made? Is it someone's birthday? Celebrating an anniversary? Post it on Instagram! We as humans love to put a face to a name (even a company name) which may in return increase trust.
Helpful tips:
Don't be spammy! Instagram limits you to 30 hashtags but using that many may seem desperate to those following you. Using about 11 relevant hashtags will help your images be found. Also, mixing in your own branded hashtags will give all of your images brand identity and the ability to be indexed on Instagram.
Add your location before posting a photo! Adding that Geotag to your Instagram photo will help your photo or video be found, resulting in more engagement.
What time are you posting? How many times a day or week are you posting? The key to your Instagram success is to be consistent! Post at relatively the same time and day every week so your followers know when to expect new content from you. However, be sure to add organic content as it happens live. You followers appreciate consistency, but live, as-they-happen moments give a peek into your brand that followers love! Staying engaged with your Instagram audience is the fastest way to grow your account, so stay connected after posting so you are able to reply to comments or follow back new users.
Now that you know why you should be on Instagram and how to do it, there is no reason why you shouldn't add Instagram to your social media strategy. Let your photos speak for your brand and automatically delight your customers all the way back to your website. After all, you will get the most engagement on Instagram than any other social media site.