There's no doubt that social media has evolved tremendously over the years. Where 10 years ago, it was enough to have a team of two to handle everything, that is no longer the case today.
It seems like there are new platforms introduced daily and on top of that, new functionality and features to tap into within those platforms.
What this means for brands today? >> You need a team of experts to handle your social media strategy.
The Evolution Of Social Media Management:
Back in the day, many brands could get away with hiring one person to manage their social media. Those days are long gone.
"It's not about whether you do social or not… it's about what all goes into it and the roles and how it has evolved since 5 years ago." - @jessikaphillips (click to tweet)
Now, more than ever, people are competing for eyeballs and attention.
"There has been tremendous evolution across all of the platforms. It has gone wider and deeper." - @mike_gingerich (click to tweet)
We are living in a world of abundance - with more social media platforms and apps than ever before.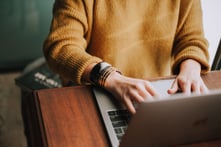 This means that there are so many areas in which someone can develop and enhance their skill set.
Strong social media management is executed by a team in today's world, not an individual.
It's about what PART of social media is this person going to do? What is their expertise across various platforms? Do they understand paid advertising? And even within paid, you have to divide it between Facebook, Google, Snapchat…
"It really does take a team. I don't think that you can be a Swiss army knife and do it all when it comes to social media. You have to divide these things down." - @mike_gingerich (click to tweet)
Social Media Roles in 2021:
There's so much that goes into social media that it's wild to think it could all be done by one person. In fact, just the idea of tasking one person with the list we're about to share makes our brain hurt.
In order for your brand to best execute social media, you want to ensure that you have someone to cover the following roles.
Social Media Strategist:
You need someone who can think big-picture here. Someone who understands each social media platform and the nuances, because let's face it: it's not likely that your audience will follow you on every social media that you're on.
You want to have a specific strategy for how you're using the various platforms to educate, inspire, entertain and deliver delight to your audience.
A social strategist thinks through the end goal of why the platform is being used and who the target audience is. They understand the differences between the buyer personas and how to deliver content strategically to each audience.
This individual decides what is talked about across different platforms and how they are being used to achieve the big picture goals like awareness and community-building.
"Think of the strategist like a contractor. This person might not be the actual handyman; they might not be the person who does the labor and makes it all work, but they look at the big picture and can really see the vision." - @jessikaphillips (click to tweet)
The role of the strategist? >> Create a sound structure. This individual gets the brand off the hamster wheel of DOING and into the WHY.
"The strategist is the visionary that knows what needs to be done and the best people that can get it done." - @jessikaphillips (click to tweet)
Questions to ask when looking to hire a social media strategist:
What social media platform do you love the most and why?
How do you measure social media success?
What tools do you use on a daily basis and why?
(We have even more questions for you to think of in this blog post.)
Social Designer:
The designer on the team is the person who makes things look good.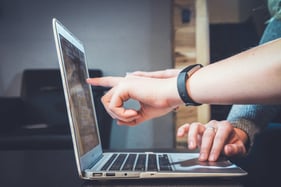 Whether they are making covers for InstaStory Highlights or imagery to post for social media, this person has a good eye for design.
The role of the designer? >> Make things look clean, branded and beautiful.
Questions to ask when looking to hire a designer:
What are your favorite tools to use to design imagery?
Where do you look for inspiration?
Tell me about the projects you're most proud of and why?
Content Creator or Copywriter:
The writer is the content creator.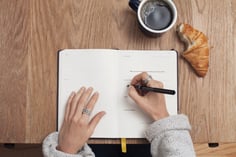 You might have a few of these on your team because there's a lot of different kinds of writing when it comes to social media management.
Someone might be a great copywriter or blogger but when it comes to social media, you need someone who can write in a conversational tone which isn't an easy skill set to find.
"There's also scripting when you think about videos, and that's different from a content writer." - @mike_gingerich (click to tweet)
You really need to think SOCIAL when it comes to social media writing. The writing should feel like you're speaking to someone directly across from you.
The role of the writer? >> Craft content that is easily understood, informative and engaging.
"The best marketing doesn't feel like marketing, You want it to feel social and engaging, so it takes the right person to be a master of copy and content." - @jessikaphillips (click to tweet)
[If you need help understanding how to position your brand to be of value to your audience, we have a workbook for you.]
Questions to ask when looking to hire a writer:
What are your favorite blogs/resources to follow?
How do you go about writing a blog post?
What do you think goes into a good social media post?
Community Manager:
This person is ALL about creating a sense of community. This is someone who is ready to share others' content, answer questions and be involved in the conversations happening online.
This person is all about building relationships and taking them to the next level.
"This person has to understand who you are at the core because they are serving as the heartbeat of your business. They are creating and spreading that digital vibe." - @jessikaphillips (click to tweet)
The role of the community manager? >> Be there for your people. Show up consistently and engage the community.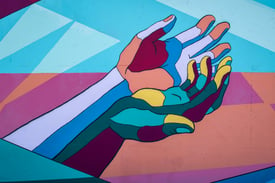 Questions to ask when looking to hire a community manager:
What does community mean to you?
What do you think the most important role is of a community manager?
How do you go about creating community online?
Messenger Marketing:
This is only growing in importance, which is why we think you need someone on your team keeping their finger on the pulse when it comes to chatbots and messenger marketing.
"Dark social is where people are having conversations in a private space. Those email and text messages are the number one activity as it relates to social media today. 80% of traffic comes from dark social." - @jessikaphillips (click to tweet)
The role of the messenger marketer? >> They understand how to execute chatbots, the importance of SEO, the nuances of Manychat and how to create sequences.
"People want speed, ease of use, and accessibility. So, we need to make sure that these things all work together." - @jessikaphillips (click to tweet)
That person that can tie these things seamlessly together isn't necessarily the same person writing copy for social media.
Questions to ask when looking to hire a chatbot marketer:
Are you well-versed in using ManyChat?
How do you go about mapping out workflows?
Who will you involve on the team to execute these workflows?
Paid Advertising:
Paid ads and organic content are two totally different things. The person who executes you paid ads should live and breathe paid ads, ideally.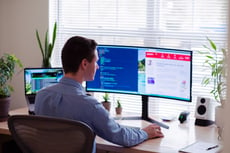 Why? Because the rules and regulations that you need to follow change on a daily basis and you want someone who understands this stuff like the back of their hand.
The role of the paid advertiser? >> Execute paid campaigns across channels.
Questions to ask when looking to hire a paid ads expert:
What platforms are you proficient in when it comes to advertising?
Where did you learn paid advertising and do you have any certifications?
How do you measure success when it comes to ads?
Analyst:
Last but definitely not least, it is critical to have someone that is taking the time to dive into data and look to see what's working.
The analyst is someone that really understands that data; they can look to see where traffic came from, the bounce rate, and make informed decisions on what to do next.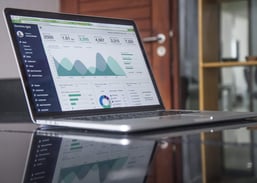 The role of the analyst? >> Show what is working and isn't within the social media strategy.
Ideally, this person is adaptable and nimble because if there's one thing that we learned in 2020, it's that "life happens" and we need to be able to pivot and adjust our content on the fly to suit the tone of what's happening in the world.
Questions to ask when looking to hire an analyst:
How do you determine if our efforts are successful?
What tools do you use to review analytics?
Are you certified in Google Analytics?
---
At the end of the day, the strongest social media is executed by a team of individuals with expertise in the various areas outlined above.
"Social has evolved and matured throughout the years… it's about looking at the various roles and seeing where you need support." - @mike_gingerich (click to tweet)
It's not about trying to be everywhere and do all of the things, but rather finding the right mix of people with the right skill set so that they can execute on THEIR thing.
"Make sure that you use all of your avengers - the amazing squad of superheroes on your team - and work together!" - @jessikaphillips (click to tweet)
Take time, before executing social media, to think about your brand and your buyer personas. Think about what connects with them, where they spend time and how you can show up to delight.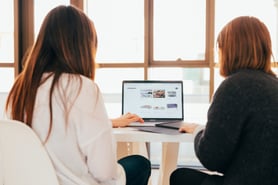 This will help you figure out what roles you need to fill within your team and what specific tasks you'll want each individual to work on.
Your brand has an opportunity to look and see where you have gaps in your staff, because in today's world, we can invest in someone online!
[And thanks to the plethora of cloud-based tools available, keeping employees engaged is a lot easier today.]
"Also, it's okay to say no to some platforms! Stick to what you can do well! I know it's hard and FOMO is real but if you don't have time to do it well, don't do it!" - @jessikaphillips (click to tweet)
Everything that our brand does says something about who we are. So, take the time to do it RIGHT.
It's better to have a great presence - with quality, consistent content and engagement - on one channel than to spread yourself too thin and do a mediocre job at a few channels.
What do you think about how social media management has evolved? Do you plan to hire anyone to your team this year?
Share with us in the comments below!